About Lifsmynd Film Production
Lifsmynd Film Production works on all aspects of film making; from an idea to produced film. Our staff can assist at any level of the production. The cost is is calculated for every product. The long list of films and tv-shows has not been translated but the availbe DVD´s give some insight into what is produced. Most of the films are made in Iceland but some have also partly taken place in different parts of the world. Lifsmynd has also worked with or for numerous tv-stations and film makers from other countries.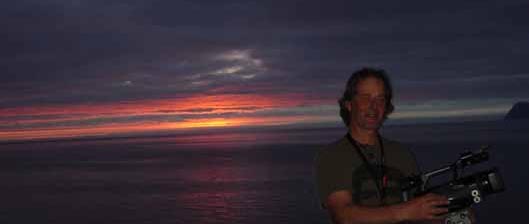 Lífsmynd was established 1990 by Valdimar Leifsson filmmaker. He studied film making in Los Angeles, USA, and has since graduation, 1978, worked in the film industry in Iceland. Right after graduation he worked for several years as a producer at RUV, the state television station, and thereafter for independant TV-stations as well as an independant film maker.

Many of the films and TV-shows that Lifsmynd has produced has Valdimar done in collaboration with Ara Trausta Guðmundsson geophysist and author. Depending on the size of the production staff is hired for each product and those most often worked with are: Jón Kjartansson, soundman, Jón Axelson, grafic artist, Arnar Steinn Valdimarsson, business manager, Egill Valdimarsson web designer, Bryndís Kristjánsdóttir, script writer. In staged films Gréta Boða, make-up artist, has been in charge of make up and hair, Arna Kristjánsdóttir, fashion designer,has been in charge of costumes as well as been an assistant to the film maker and director, Helga Rúnarsdóttir, designer and hatter, has been in charge of costumes, Jón Þór Einarsson, master chef/Eldhús sælkerans, has been in charge of catering, Snorri Kristjánsson, computer programmer and technican, has worked in productions on many levels but in additon to above mentioned staff numerous other great people have worked with Lifsmynd Film Production in making its films and TV-shows.